With Permission Email you can target large numbers of members of the PermissionCorp network of websites. It's quick and easy, and your campaign will be up and running in days, not weeks.
The PermissionCorp database contains more than 3 million Australians and 550,000 New Zealanders, but we're about more than just big numbers.
Permission: all PermissionCorp members are 100% double opt-in consumers who have agreed to receive your email.
Precision: segment our database according to age, gender, location, interests, occupation, education and more.
Flexibility: run an online poll to segment our database according to your custom specifications.
Cost-effectiveness: with targeted emails you won't waste money contacting the wrong consumers.
Service: we'll manage your campaign for you, from start to finish.
Comprehensive solutions: we can take care of everything for you, even your email creative.
Happy Clients and Successful Campaigns
Impressive click-through rates achieved by Permission Email campaigns have created approximately 130 new sales per week. Full case study...
Julien Zambeaux, Marketing Specialist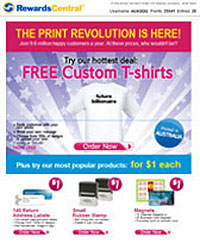 AdClicks was part of a complete package delivered by PermissionCorp to grow Travel Brochure's online presence, orders and number of bookings. Full case study...
Adnres Thopmson, Director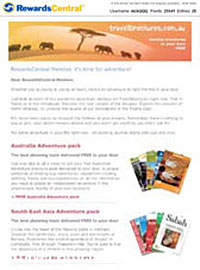 Read more case studies and testimonials...
Contact hard to reach consumers
More than 2 million Australians have added their details to the Australian Government's Do Not Call register. But our members are double opt-in, meaning they've agreed, twice, to receive your advertising email.
Your message won't get lost in the mail

Our email program is accredited by Return Path's Sender Score Certified program, increasing our email delivery rates to more than 35,000 domains.
Save money with self-service email
If you have your own database you can save time and money with our self-service email platform.